Our approach
It was crucial to collect high quality data from state of the art technical instruments in order to facilitate the results for this project. Given the size of the project we required an air craft with the advanced sensor equipment attached to capture the detailed data.
The team at Vector3D produce quality technical data and process it for practical applications using three steps:

Data Acquisition
Data Processing
Data Sovereignty
The data processing team with their technical knowledge and equipment processed the information, identified and assigned each set of data to the corresponding real-life element, and created the required layers.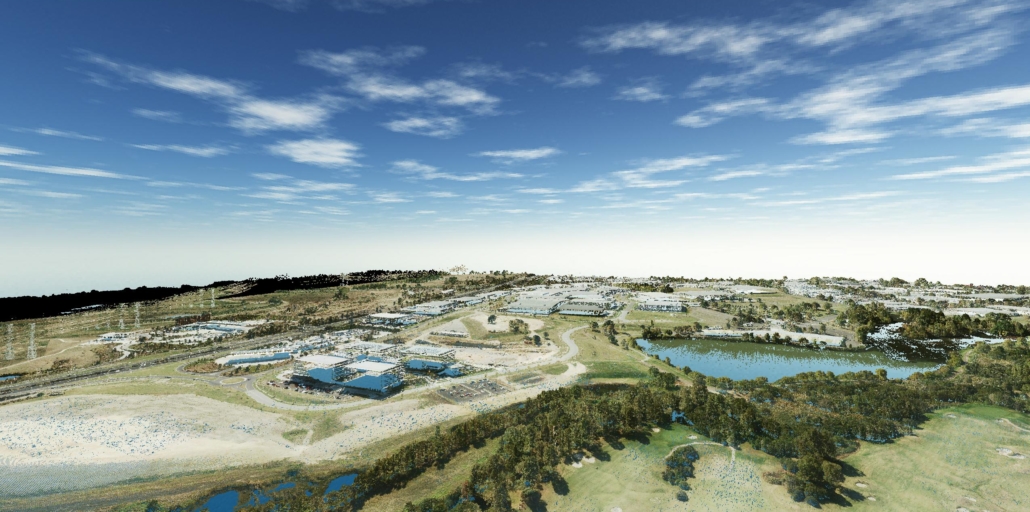 Collection
Digital collection while preserving data quality and sovereignty is a crucial part of the Vector3D process to develop a digital twin of the property. Due to the size and requirements for the project Vector3D used capture from the highest quality LiDAR equipment via drones, a helicopter and aeroplane. All this data was securely managed and delivered on time for processing.
Identification
The data is collected and processed using various coordinates and identifying each corresponding point. Each element then requires identification and labelling. In turn we are able to create the base of the digital twin and the various models required. This system was design to achieve up to 20mm accuracy.
Product
For this project 5 models were developed to create solutions for property management and construction purposes. The models included: Ground Terrain Model, Vegetation Model, Electrical/Power Model, Vehicle Model and a Historical Model. The digital twin is now in the hands of the owners with Vector3D providing regular updates of data collection and processing for differentiation analysis.
General
Datum – Map Grid of Australia 2020, Australian Height Datum (AHD) 71, AusGeoid 2020
Aerial photography
Orthometric 2cm GSD resolution RGBI photography
Pixel Accuracy – 2x GSD RMSE
LiDAR
Density – 30 points per metre square
Classification – Colourised with concurrent photography ICSM Level 3+ Point Cloud
Vertical Accuracy – ±5 cm at 2 sigma
Horizontal Accuracy – ±5 cm at 2 sigma
Derivatives – DTM, DSM, CHM
3D Photomesh
Level of Detail (LOD) – Open Geospatial Consortium Level 3+
3D Object models – Classified Building Information Models (BIM) CityGML
Data Acquisition
Vector3D team used a combination of a plane and drones with state of the art LiDAR laser surveying technology to collect the data. This data was captured securely and provided to the processing department.
This project was led by Krishna Thota.
Data Processing
The highest quality computer processing technology together with high performance graphics cards and technical knowledge capabilities were used to ensure the data was processed and configured correctly for the solution required.
Data Sovereignty
Security of any data collected and processed is essential for a number of our clients. At Vector3D we pride ourselves on ensuring all data is secure and consider multiple facets to provide Data Sovereignty.